Treating Customers Like Family Since 1959
About Dandi Guaranty
64 Years Of Satisfied Customers
Dandi Guaranty is a locally-owned and family-run pest control service based out of Tulsa, Oklahoma. Founded in 1959, Dandi has secured its status as one of the leading pest control companies in OK by consistently providing quality pest control services. Dandi's team of technicians pride themselves on valuing the wants and needs of the customer while producing long-lasting results. Over the past 64 years, Dandi Guaranty's community of satisfied customers has seen tremendous growth. Our company currently has fifteen pest control experts with a fleet of ten specially outfitted pest control vehicles. Dandi Guaranty Pest Control has only one goal in mind since opening its doors six decades ago, and that is to provide quality residential and commercial pest control solutions across the state of Oklahoma.
Image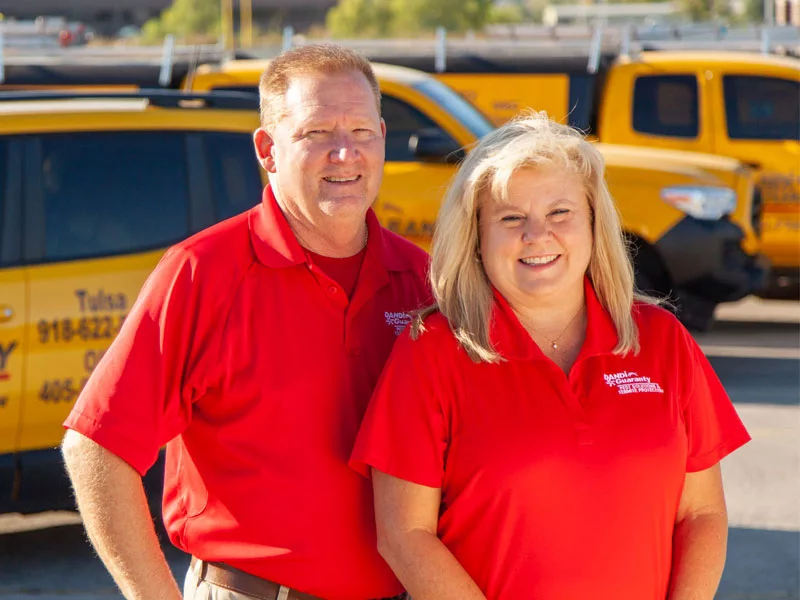 The Best Solutions For All Of Your Pest Control Problems
Here at Dandi, we guarantee that you'll have a high-quality experience every time we service your home. Our customers mean more than just a name on a sheet of paper because we've been an active part of our Oklahoma communities for over 64 years and counting. When you partner with us, you become a part of our pest control family. We believe that every Oklahoma home and business owner deserves pest control services that respect and value their needs and concerns, and at Dandi Guaranty, we strive to do just that!
"To have a positive impact on the health, safety, and well-being of our employees, customers, and our community."
Image

D.A.N.D.I. Principles
D = Dependable
Show up on time, minimize missed appointments, perform job duties, do what's expected of you, be on time to customer appointments.
A = Appreciative
Express gratitude, respect, take care of company property, be favorable, respect customers, say thank you, and appreciate what we do as a service for others
N = Nice
Be a team player, be positive, treat others as you would have them treat you.
D = Driven
Strongly motivated to please, desire to learn, self-managing, go above and beyond, initiative.
I = Integrity
Be honest, do the right thing when nobody's watching, be responsible for your actions, put others' needs before your own.