Image
61+ Years of Professional Pest Control in Tulsa
What kind of problem are you having? Select all that apply.
Pest Control in Tulsa
Pest infestations can cause a lot of unwanted stress to you and your family and provide possible dangers to your home. When it comes to exterminating bugs or rodents, home solutions will not get the job done, so contact the experts with over 61 years of experience at Dandi Guaranty for expert pest control in Tulsa. When you consult with our technicians, we can help you get rid of the following: 
Ants
Cockroaches
Spiders
Mosquitoes
Bed Bugs
Termites
Stinging Insects
And More!
Image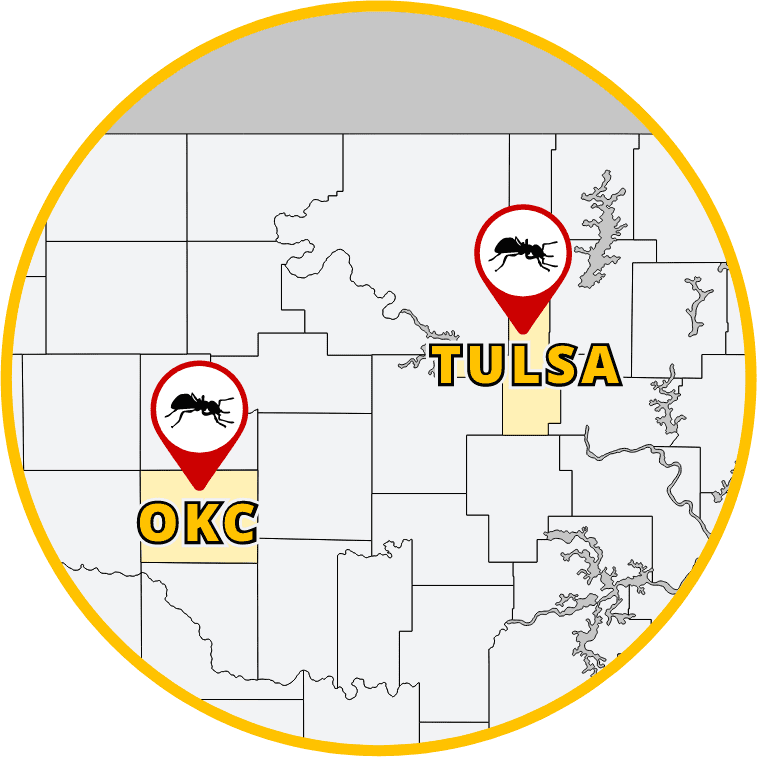 Fast & Efficient Pest Services in Tulsa
Making sure your home is free of insects or rodents can be a daunting task, especially if you're already dealing with cockroaches or ants crawling around your home. When you have a pest infestation, it's important to get rid of it as soon as possible! That's where Dandi can help as out exterminators offer same day services, and have the expert knowledge to execute a plan that you can trust. Our pest control in Tulsa includes a customer satisfaction guarantee, so you can expect the following: 
A free inspection by one of our expert pest exterminators. 
Reduced-risk products to ensure the safety of your family. 
A custom treatment plan designed specifically for your home. 
24 hour phone lines so you can call us on your time. 
Bait stations placed strategically around your home depending on the targeted pest.
And much more!
Over 61 Years of Guaranteed Satisfaction
Having pest control done right the first time is not just ideal, it should be guaranteed! Our technicians at Dandi will work with your schedule to treat your home and if you aren't satisfied with our work, we'll come back and re-treat for free. With over 61 years of experience, our latest technologies and industry leading tools are the perfect fit to exterminate any pest getting in your way. 
Termite Treatment in Tulsa
With termites being a destructive, dangerous pest to have around your home, you'll want to make sure these pests are exterminated as quickly as possible. Not only will they chew through your internal wooden structures, but they will tunnel under your foundation and infest your entire property to where you are forced to contact a professional pest control company. Damage from these insects can cost homeowners thousands of dollars, so it's vital to make sure you stay proactive and contact Dandi Guaranty for termite treatment in Tulsa! When you let our technicians help, Dandi can prevent termites by: 
Proper inspections of your home for possible termite activity and spot the infestation. 
Reduced-risk bait station treatments that are safe for you and your family.
Monthly monitoring to ensure our treatments are working.
$250 off when you sign up for our termite service today!
Areas We Service Around Tulsa
Looking for pest control exterminators around Tulsa? We also service the following locations:
Sand Springs
Coweta
Catoosa