Image
Over 64 Years of Expert Catoosa Pest Services
What kind of problem are you having? Select all that apply.
Pest Control in Catoosa
Don't rely on DIY solutions when facing a pest infestation in your home; get help from the reliable team at Dandi Guaranty. With our pest control in Catoosa, you can protect your home from various insects and rodents all while getting expert consultation that includes a satisfaction guarantee and same day services. For proof of our quality services, read the reviews from our customers after our Tulsa bug exterminators have helped get rid of pests. 
We can help eliminate the following:
Ants

Cockroaches

Spiders

Bed Bugs

Termites

Stinging Insects

Rodents

Mosquitoes 

And More!
Image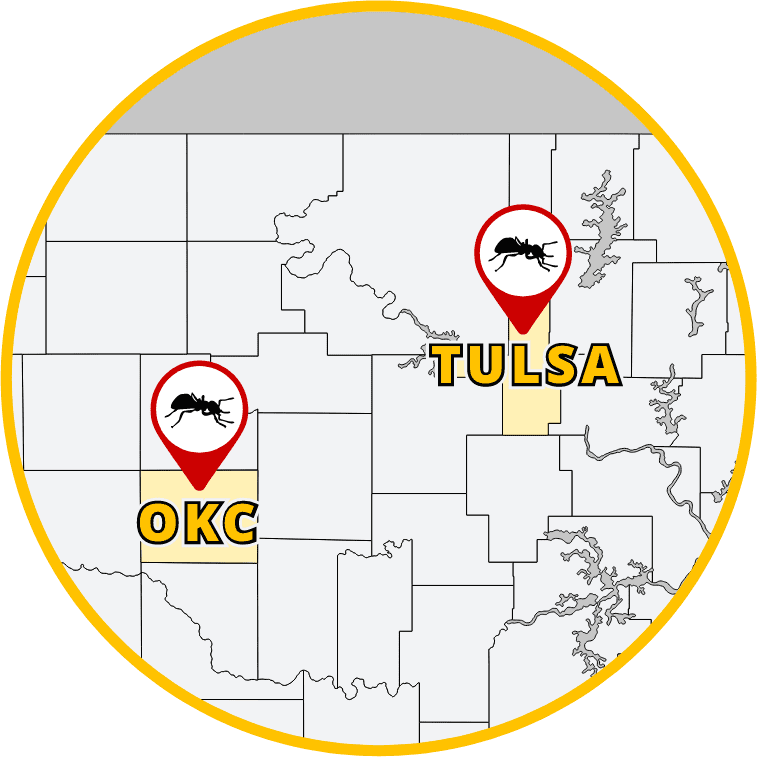 Keep Your Catoosa Home Free of Pests
When you sign up for our pest control in Catoosa, you can expect over 64 years of local experience, a rigorously-trained team of expert exterminators, and the knowledge and skills to get rid of any infestation that gets in your way. We are here to put an end to the exhausting and discouraging chase after nagging bugs and rodents. When you work with the Dandi team, you can expect: 
A free inspection to detail where the infestation is occurring
A custom treatment plan specific to your residence 
Safe eco-friendly products for your family and pets
24-hour phone lines to call us at your convenience 

And much more!
The Dandi Satisfaction Guarantee 
We know dealing with bugs and rodents can be a pain. They can not only stress out your entire family, but ruin your daily routine. Our Catoosa exterminators are so sure in our services that we offer a 100% satisfaction guarantee. If you are not happy with our work the first time around, we'll return and re-treat until you are. Take advantage of our same-day services when you call before noon!
Bed Bug Exterminator in Catoosa
You should never have to sacrifice your good night's rest for anything—especially not for unwanted bed bugs crawling all over your home. But when you partner with Dandi, these bugs will be a thing of the past! With our 64 years of experience, our bed bug exterminators will have any and all bed bugs eliminated and exterminated, giving you back your peace of mind. 
Our knowledgeable team of bed bug exterminators in Catoosa will provide the following:
A free, comprehensive bed bug inspection

to locate every critter within your home. 

Multiple bed bug removal options

, including heat and chemical methods.

Quarterly re-treatments

to guarantee constant prevention.

Our

 customer satisfaction guarantee

to ensure you're comfortable in your home.
Contact us today for bed bug treatment in Catoosa, OK!